Fishing Report Homosassa Chassahowitzka Crystal River Yankeetown Cedar Key Steinhatchee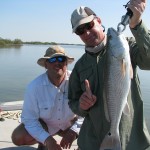 The Nature Coast Fishing Report for Homosassa, Chassahowitzka, Crystal River,  Yankeetown  Cedar Key and SteinHatchee is hot. The Trout and Redfish bite is going stronger than ever. We are getting great results for Trout and Redfish with live shrimp and artificial baits. Pompano have been chewing as well. I had never eaten Pompano before. Let me tell you it is awesome. Captain Mike caught the Pompanos and was nice enough to share. The Snook are here! The Snook are hitting ithard. Book your trip with a Nature Coast Fishing Guide for the best results. I was fishing with Mike Ziegler. He is the Charter captain for Salt Face Charters in Homosassa and the Nature Coast. I am getting similar reports from Captains in Yankeetown. We has also been seeing lots of Snook in the River as well as Tarpon. I got a report from my Captain in Homosassa Springs that was close to everyone else's. The report from Captain Mark in Cedar Key and Steinhatchee was also very satisfying. The fishing is good here and seems to be getting better with the rising temps.   
Call 1-352-445-2755 to book a charter.
Tight Lines and Cold Beers
Nature Coast Fishing Guides and Charters
http://www.homosassafishingreport.com/ Homosassa Fishing Report
http://www.naturecoastfishingreport.com Nature Coast Fishing Report
http://www.crystalriverfishingreport.com/ Crystal River Fishing Report
http://www.homosassafishingguides.com/ Homosassa Fishing Guides Charters
http://www.crystalriverfishingguides.com/ Crystal River Fishing Guides Charters
http://www.yankeetownfishingguides.com/ Yankeetown Fishing Guides Charters
http://www.cedarkeyfishingguides.com/ Cedar Key Fishing Guides Charters
http://www.chassahowitzkafishingguides.com/ Chassahowitzka Fishing Guides Charters
http://www.floridatarponguides.com/ Florida Tarpon Guides
http://floridaredfishguides.com/ Florida Red Fish Guides
http://www.charterfishingguidesflorida.com/ Inshore Offshore Charters in Florida
http://www.spottailscharters.com/  Captain Kelly Crystal River Charters Guide Service
http://www.oldhomosassaguideservice.com Captain Tony Homosassa
http://www.fishingcharterhomosassa.com Captain Mike Homosassa Springs
http://www.naturecoastfishingguide.com Nature Coast Fishing Guide
Florida Scalloping Trips Charters Reports
http://www.scallopingcrystalriver.com/ Crystal River Scalloping
http://www.scallopinghomosassa.com/ Homosassa Scalloping
http://www.steinhatcheescalloping.com/ Steinhatchee Scalloping
Custom Lures – Boat Repairs- Fabrication
http://www.handpouredsoftplasticbaits.com/ Hand Poured Soft Plastic Lures
http://www.skegboot.com/ Skeg Guard Protector Repair
http://www.floridattops.com/ T Tops Poling Platforms Marine Fabrication
http://www.mobileboatrepairs.com/ Mobile Boat Repair
www.boatmotorrepairs.com Boat and Motor Repairs
Hunting Guides Outfitters
http://www.floridahoghuntingguides.com/ Florida Hog Hunts
http://www.razzorranch.com/ Florida Hog Hunting Exotic Game
http://www.alligatorhuntinginflorida.com/ Florida Alligator Hunts
www.rosshammockranch.com Ross Hammock Ranch Hunts